Product Description
Sold by the CONTINUOUS YARD
Redi-Stik is a flexible plastic trim, with a Black Finish and a height of 3/16" and a width of 5/16"
Recommended temperature range for general applications: -20°F. through +150°F.
Base Material: Vinyl (PVC), Hardness: 97 Durometer (Shore A)
Adhesive: HT - General Acrylic PSA with peel-off liner
This acrylic based adhesive is best used to hold the rubber seal in place while installed in a static application or compressed between two stationary objects.
May be used in some light duty dynamic applications against a variety of substrates.
Good heat performance -20F to +158F. Please Note: During application ambient temperature must be above 60° F.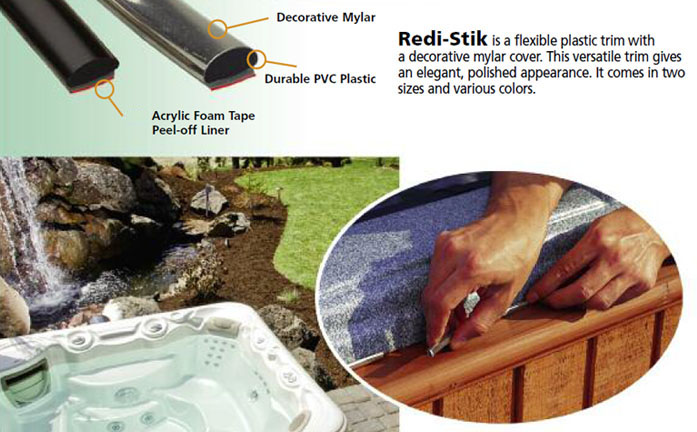 Product Videos
Custom Field
Product Reviews
excellent trim replacement

finding a replacement for my trim inserts was a nightmare till I came across this product. fit perfectly and conformed to needed bends!!!